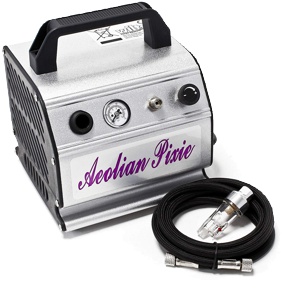 The compressor is designed for airbrush use. It will switch off when the tank is full and will switch on during use.
An in-line filter and water trap is supplied with the 1.7m hose to ensure the media in the airbrush isn't contaminated with dust or water. The filter needs to be fitted directly under the airbrush.
The oil-less piston motor is thermally protected and is maintenance free and runs at a low noise ≤ 50dB.
The airbrush compressor is designed for artists who demand a quality finish.